What You'll Learn
Here are eight unexpected trends we've learned over the last four years.
How Women In Rural Communities Are UNLEASHING Their Full Potential.
The Invisible Ripples Of Rural Development You Can't Afford To Ignore.
The Secret Ingredient That Makes Rural Communities Remarkable.
Here's How Mary Taught Us The TRUE Power Of Rural Communities.
How You Can Save 50% Or More On Your Program Budgets.
The #1 Reasons Entrepreneurs don't plug into their local resources.
Our Biggest "Eureka!" Moments In 4 Years!
What Makes An Ideal Economic Partner?
Stories from some of our recent graduates.
Exclusive Bonus #1: Our presentation from the CF National Conference.
Exclusive Bonus #2: A free discovery call to explore running a pilot in your region.
Hi, We're Mashup Lab
Mashup Lab is a for-more-than-profit company based in a small rural community on the south shore of Nova Scotia.
Founded in 2014, Mashup Lab has worked with nearly 3000 aspiring entrepreneurs in over 80 rural communities throughout rural North America,  supporting them along their entrepreneurial journey.
Our Vision For Your Community
We believe that every idea has the potential to be successful, and every community has the potential to thrive.
Our inspiration comes from recognizing the vast number of small business ideas on the sidelines of every community. Many of these ideas never reach the start-up phase because the process seems too overwhelming or people don't know if they have a viable business idea. Our focus is to make the concept of entrepreneurship more approachable, getting aspiring entrepreneurs off the sidelines and into the game to create thriving rural communities.
---
Trend #1: How Women In Rural Communities Are UNLEASHING Their Full Potential
In 2018 we ran our first Virtual Business Incubator. A program designed to meet rural entrepreneurs where THEY are and give them the confidence and courage to make their dream a reality.
We met A LOT of Incredible Female Entrepreneurs!
Over 75% of the cohort were women, and over 60% had children under 12.
We'll be honest, these numbers surprised us! They didn't match the "typical" numbers we'd encountered in the traditional development scene. We were thrilled and intrigued to meet these women and hear their stories.
We learned that the way "regular" programs operate in rural areas didn't match their needs. Many required participants to be on-site, which can be a total deal-breaker for a parent, particularly with a child under 12:
How long is the commute?
Where can I find a good babysitter?
Can I afford a babysitter?
The entrepreneurs we worked with were THRILLED because they finally had a place to study and learn without disrupting their families.
This Is Why Families Loved The Program.
Our programs start in the evenings and are delivered through Zoom – a virtual meeting tool.  This meant attendees didn't need to commute anywhere. They could remain safe at home and on-call with their families–right where their children need them to be!
A common fear parents have is: "What if my kids interrupt the session!" – a fear which we totally empathize with! Not only were "unplanned visits" from young people expected–they were actively encouraged! The more the merrier!
Even parents of young children, who required special attention like breastfeeding, were put at ease. Need to feed your baby? They turned off their camera, muted their microphone, and continued to seamlessly listen to the class while caring for their children. How freakin' cool is that?
We can't help but think of the IMPACT of seeing their parent build a business from home can have on a child's life!  These things don't always make it onto the end-of-year reporting numbers, but we believe these "invisible ripples" will have massive impacts on our communities and encourage everyone to look out for them.
The BIGGEST Lesson These Women Taught Us About Rural Development.
These women totally blew us away with their confidence and courage. They were desperate to plug into their local resources but, due to the responsibilities of being a parent, either couldn't access these resources or thought these resources were for "someone else"–i.e. not parents of toddlers.
To be clear: we think local development organizations are doing a GREAT job. We see the impact of their work every single day. We believe stories like the ones we've shared are undiscovered opportunities, not missteps or mistakes.
Heck, they definitely surprised us!
They caused us to ask new questions like:
What assumptions are we making about our services?
What is holding people back from working with us?
Are we approachable and accessible?
Are we speaking their language?
Are we immersed in their world?
These questions have led us to places we never expected, but those are stories for another time.
---
Trend #2: The Invisible Ripples Of Rural Development.
We Love Measurement.
It makes sense that economic developers and government agencies want to know how resources are allocated. We all want to see the fruits of our effort and we all want to KNOW deep down that we're having an impact.
The Unique Challenge Of Measuring Growth In Rural Communities.
Rural communities operate differently than their big-city cousins. Things often move slower. Network effects might take longer to propagate. Information might take longer to travel. Seeds might need more time to grow. Results might take longer, or be at such a small scale that they don't register clearly on the macro picture.
Those are the numbers and stories we love to focus on the most!
Here's What REALLY Excites Us.
Since 2018, we've activated and continue to grow over 100 businesses in communities across North America–and in every CORNER (all 60+ communities) of Nova Scotia. Those numbers put a HUGE smile on our faces, but they only tell a small part of the story.
Here's what REALLY fills our hearts with joy:
When a brand new Canadian finally gets their business up and running after years of trying to make it happen.
When someone who drops out of our Virtual Business Incubator re-enrolls two years later and now has a full-time operation that employs three people in the local community.
When Mary, a member of the church auxiliary, helps us enroll 7 people from a remote fishing village at the very northern tip of Cape Breton.
When we turn 3 of these applicants into 3 businesses that now employ 12 people in that same remote village!
When a child watches their Mom attending our Virtual Business Incubator from home and 15 years later grows up to be an entrepreneur because they were inspired as a child.
Hard To Measure, Even Harder To Ignore.
These are the stories behind the numbers. We believe these stories and invisible ripples are the beating heart of rural development. The invisible ripples that slip through the cracks don't always get felt or seen at the macro level.
While we strive to measure and report on everything we do (case in point: we'll share another story soon about how we reduced our program budget by 50% a few years ago while DOUBLING our effectiveness), we know that numbers only tell half the story.
Behind every number is a rural entrepreneur helping their family, community, and economy in a million different ways.
In ways that cause a million invisible ripples.
Who knows what the TRUE results of our work will be? We're excited to find out.
---
Trend #3: Can You Guess The Secret Ingredient Of Rural Communities?
The More Diversity The Better!
In one of the earliest cohorts of our Virtual Business Incubator Program (our Dream Business Program) we were blown away by one thing:
Diversity!
This is a word that gets used a lot lately, and that's a good thing. But when we say diversity, we mean TOTAL diversity – ALL elements.
Folks of different countries, genders, nationalities, folks with 30+ year careers and folks in high school, folks with kids, retirees, artisans… the sky's the limit!
When we analyzed our early cohorts, here are some numbers we saw:
75%+ were women
60%+ were women with kids under 12 years
35% were youth (ages 12-30)
25% were newcomers from other countries
Our founder, Andrew Button, NEVER saw numbers like these during his time in economic development. The untapped potential of rural communities is insane!
We believe that diversity is the SECRET SAUCE of rural activation. In larger cities, there are enough people around that creatives might cluster together in their respective niches. Musicians would find musicians. Artisans would find artisans. etc. Everyone melts into their individual niche.
But in tiny communities, it's more of a cultural mosaic. All kinds of unlikely connections are born that might not happen anywhere else!
Perhaps the best way to show you is with a story.
Imagine This CRAZY Scenario:
In one of our earliest cohorts of the Virtual Business Accelerator, here's who we had on one of our Zoom calls:
A 17-year-old who was creating an online magazine to showcase rising musicians, artists, and talent in her local community,
A 72-year-old opera singer trying to reinvent how he gets gigs,
A 55-year-old who left the corporate world to enjoy her retirement and was building a business sewing upscale clothing for women.
And this was ONE phone call.
It's not just age, or race, or nationality, or culture, or background, it's not just passion, or expertise– it's ALL of these things coming together at the same time and in the same place!
It's ideas, expertise, experiences and perspectives all colliding together to create something totally unique!
THAT is the true power of rural diversity.
THAT is the true power of rural potential!
---
Trend #4: Unexpected Champions – How Mary Taught Us The TRUE Power of Rural Communities.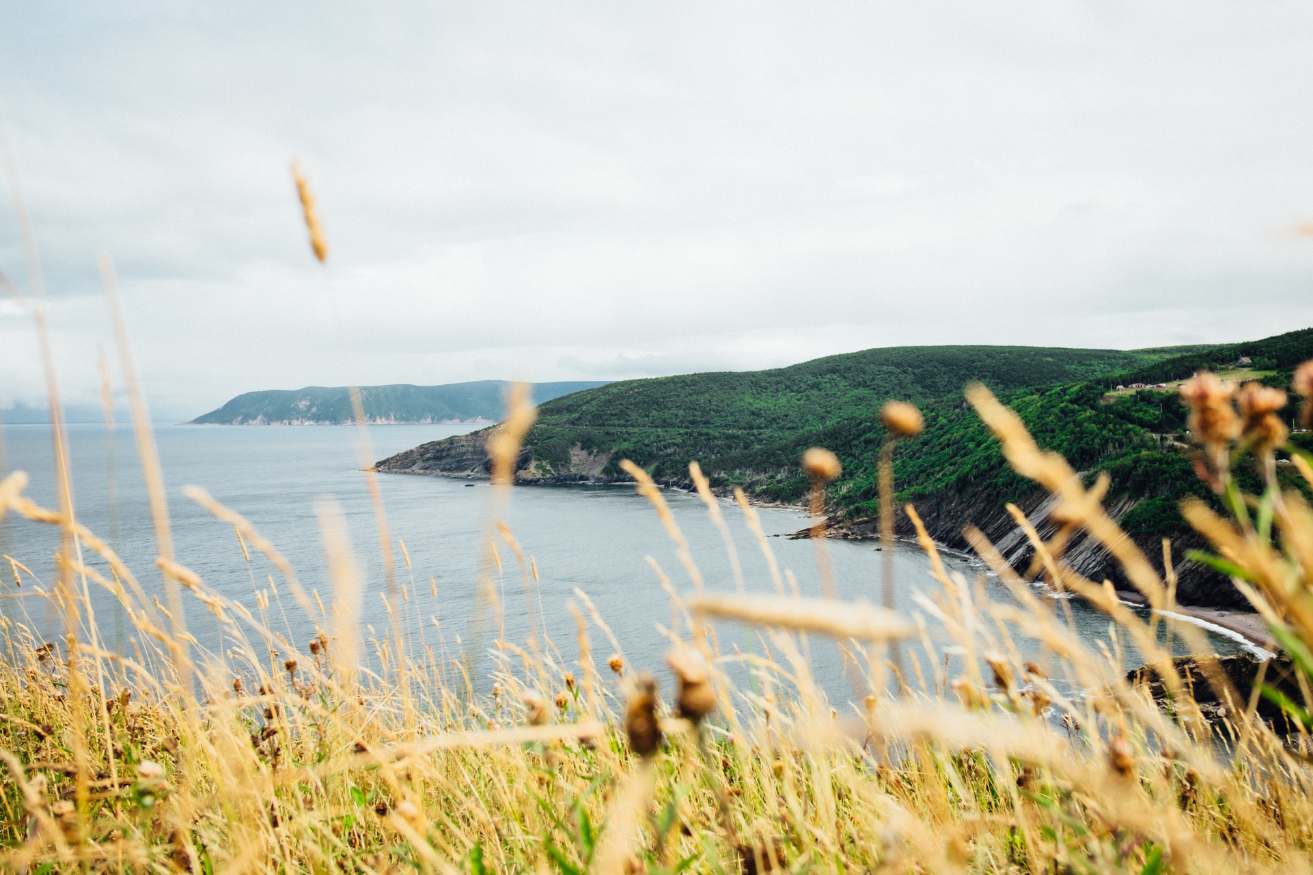 When we first opened up our Virtual Business Incubator in 2018, we had no idea what surprises were in store for us. We hope this story encourages you to look for extraordinary results hiding in what may seem like ordinary places.
Enjoy.
Welcome To Meat Cove.
At the northern tip of Cape Breton is a tiny fishing village called Meat Cove–population of about 300 people. When we opened up our incubator we got over 450+ applications for 200 spots – and SEVEN of them came from Meat Cove.
We couldn't believe it – that's almost 5% of the population!
To be clear: this is a settlement at the VERY tip of Cape Breton. Most folks there don't even have a solid cell signal, let alone high-speed internet!
What was going on? How did they hear about us?
We had the chance to interview each of these entrepreneurs and asked them: "Hey, how did you hear about us?"
Here's what we heard back:
"Oh, I saw you in Mary's email."
"Mary's email!"
"Mary told me about you."
"Mary!"
"It was Mary!"
It seemed pretty clear that Mary was the force behind this flood of entrepreneurs from a tiny settlement at the top of the province. But who the heck was Mary?
Introducing Mary: Rural Champion & Superstar Activator.
You know those bulletin boards scattered around towns, villages, Facebook, and community centers across the province? Mary, a member of the church auxiliary, visits ALL of those and aggregates them together in a monthly email newsletter.
Ready for some incredible stats? Mary is 73 years old. Feel lazy yet? What's even more impressive is that Mary's list has almost 5000 people on it! Not fifty. Not five hundred. Five THOUSAND.
Measuring Mary's INCREDIBLE Impact.
We ended up accepting 3 applicants, which turned into 3 businesses that now employ 12 people. Twelve! That's 4% of the population! That might not look big on paper, but putting $5000 in the pocket of someone in that community makes an EARTH-SHATTERING impact on the local economy.
And it all started with Mary.
Reporting is important. We need to know the effect of the programs we deploy and how resources are being allocated, however, we also think it's essential that we zoom in and measure wins at the micro-level.
For us, Mary's story is a great reminder that we need to check our assumptions, be open to new ideas, and do our best to expect the unexpected.
The Ingredients of a Champion.
At first, Mary's story is unique (okay, it DEFINITELY is) but it's one of the DOZENS of stories we've compiled over the years of INCREDIBLE champions who empower their local communities.
They might not have an official title.
They might not have a "position" in the official ecosystem.
But they have the TRUST and ATTENTION of their community.
They are APPROACHABLE and ACCESSIBLE.
Above all they are PASSIONATE, and that lets them unleash the potential of their rural communities.
These are the ingredients of a rural champion.
---
Trend #5: How The Pareto Principle Can Help You Reduce Your Program Budgets By 50% (Or More).
When we first launched our Virtual Business Incubator–we thought a 6-week program wouldn't be enough. We thought that once the entrepreneurs left us, they'd need all kinds of additional help, so we created a robust startup kit of services they might need. Including things like:
accounting services
training
websites
social media support, etc.
However, The Results Surprised Us.
This package cost us about $42,000 per cohort of 15 people to run. As we started interviewing our graduates we learned that in many cases, the bundle of services we created wasn't necessary. When we spoke with them, it turned out that these entrepreneurs had gotten two important benefits from their time with us: confidence and courage.
In other words: the first 6-weeks of the program are where folks saw the most value. This aligned almost perfectly with the Pareto principle (also known as the 80/20 rule) that says around 20% of your efforts will generate 80% of your results.
So We Adapted.
Rather than continue to provide a service people didn't need, we decided to listen to our market and trim the fat on our program. We focused all our energy, attention, and financial resources on the first 6-weeks of the program.
The result? Our program is MORE effective, our attention is MORE focused, and our program budget is less than half of what it used to be. In other words: we're doing a better job, with fewer resources–a true win-win situation.
How To Find Opportunities To Improve Your Program Delivery.
These are the questions we recommend asking if you're looking to trim the fat in your own programs and focus on what truly matters for your community:
What about our program really excites people?
What makes them light up with enthusiasm?
Which resources aren't being used?
Why do you think they aren't being used?
Have you asked folks in the community why they aren't using these resources?
Which elements of your programs are "nice to have" but might not be needed?
Which activities are generating 80%+ of your results?
How can you double down on these activities?
---
Trend #6: Can You Guess The #1 Reason Entrepreneurs Don't Plug Into Their Local Resources?
Recently we've been talking a lot about what we learned during the first few years of our Virtual Business Incubator. A program that has helped activate over 100+ businesses, in 60 rural communities across EVERY region of Nova Scotia (and beyond) in just 24 months.
From 2018 to 2020, we had over 450 applications for 200 spots. Something about our program really resonated with people and we wanted to know what it was!
When we interviewed everyone who participated in these first few cohorts the vast majority revealed an interesting fact: Prior to working with us, they had NEVER participated in any business or entrepreneurship program, despite the fact there were a TON of resources on their doorstep.
They felt the resources in their community weren't "for them". They didn't "feel" like entrepreneurs and felt that existing programs were meant for people with "real" businesses.
To repeat: this wasn't a minority opinion. This is how most of the people we spoke to felt. How many hundreds and thousands of other people felt this way? This insight told us is that there is a MASSIVE pool of untapped talent sitting on the sidelines in EVERY rural community.
The Magic Word To Unlock Rural Communities: Approachability.
Entrepreneurs need to know that their local resources are ABSOLUTELY designed for them. There are a few different ways we can communicate that message.
First of all: it's not enough to be available and accessible. These are both great qualities, and many programs across North America fit this standard, but entrepreneurs on the sideline need a little bit more in order to feel comfortable taking the first step.
We need to make sure that whatever we're working on feels approachable for our target audience. To do that we can ask questions like:
Are we using the right language?
Are we consistent in our messaging?
Are we listening?
How do we show our audience we're listening?
Are we friendly and inviting?
Are we being too formal?
Are we consistent in our messaging throughout the entire process?
---
Trend #7: Our Biggest "Eureka!" Moment Of The Last 4 Years.
We've collected a ton of insights over the years, but perhaps none has been more surprising than the realization that the LARGEST group of entrepreneurs are those untapped folks on the sidelines.
Here's what we mean:
Traditionally when we think of resources for entrepreneurship, we think about people who already have a business, an idea, skills, or momentum. But what we realized through our Virtual Business Incubator is that there are a TON of people who are still on the sidelines. We covered this in a recent video, but we'll share the biggest insights here.
These are folks who:
Don't think of themselves as entrepreneurs.
Don't think resources are for them
Are early on in the ideation phase
Have entrepreneurial ambition but no idea yet
Might be 2 to 5 years away from bringing their idea to market
We believe this is an ENORMOUS gap, that doubles as an ENORMOUS opportunity for economic developers who are willing to step outside the norms and meet these people where they are.
Here's a sketch of what that group could look like based on the analysis of our own cohorts over the years. If your experience is anything like ours then:
Over 95%+ of these folks have never interacted with formal development resources before.
35% might be youth, from (12-30) who might slip through the cracks.
25% are newcomers to Canada who haven't plugged into their communities yet.
Over 75%+ of the folks who need your help the most might be women.
Over 60% of those women will have children under the age of 12.
This is just a snapshot of what this huge group of people looks like. They're in places we might not have looked, with ideas we might not have heard before, and they're waiting to be activated by their communities!
We believe these folks are the ones who need our help the most and are the core of the vast untapped potential of our rural communities.
---
Trend #8: The Unexpected Traits Of A Great Economic Development Partner.
Okay so, technically we lied.
There's no such thing as an "ideal" partner. We know that rural champions come in all shapes and sizes and in all sorts of unexpected places. (Like the mind-blowing story of our friend Mary from Meat Cove.)
Note: You Don't Need a Job Title.
Before we get started it's important to mention that we're not too fussed about whether or not someone is "officially" in the economic development space. Oftentimes we find people who are outside the formal structure who are just as passionate and capable as those within it.
You don't need a job title, you don't need to be in a formal position, and you don't need to be "officially" involved in helping switch on your communities.
With all of that being said, we've been at this for a few years now and there are definitely a handful of qualities we're always on the lookout for.
We'd Love To Partner With Folks Who:
Believe in a collaborative ecosystem.
Are forward-thinking with a clear image of what's possible in their mind.
Have massive belief in the power of rural potential.
Understand that the deepest impact can take a while to be felt.
Bring new thinking to old problems.
Are willing to roll their sleeves up and get in the trenches.
Value all types of entrepreneurship: sometimes in the pursuit of unicorns we overlook the impact of someone in a smaller community having an extra $5000 in their pocket each month.
They have contagious confidence and courage and are looking to help others manifest their entrepreneurial potential.
This list is by no means exhaustive but in our experience, these are the folks we are able to provide a ton of value for.
---
Interview: How The Dream Business Program Helped Louise Lizano Nurture Her Business Idea
Introducing: The Multi-Talented Louise Lizano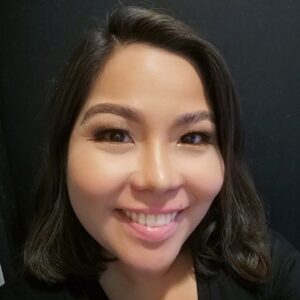 Louise Lizano moved to Canada during the pandemic to attend University in Winnipeg. That tells you everything you need to know about Louise's approach to life: she's willing to take risks and bet on herself to make things happen.
With a background in television production and voice talent making commercials in the Philippines, Louise wanted to expand her skill set to include marketing and digital advertising. Her heart has always been in not-for-profits and long-term she would like to fuse her two passions: marketing/business and giving back to her community.
As a student, she'd been balancing a part-time job working at The Salvation Army, which has been an eye-opening experience! "I'm learning that marketing and fundraising go hand-in-hand," says Louise. So when she found Mashup Lab on a Facebook listing, she saw the opportunity to further develop her business idea so that by the time she graduated, she'd be ready to get her business started and make an impact on the lives of others.
The Dream Business Program Nurtures Ideas
"The Dream Business Program helped me with ideation and learning how to find, and speak to, my target market," she continues. Some of her classmates already had fully developed business ideas, but Louise needed help crafting, and refining her ideas. The DBP was able to meet her exactly where she was: at the very start of the business process.
Louise's favourite part of the program was the variety of speakers that the facilitator, Darren MacDonald, brought in to present to the students. "He even brought in a sound engineer!" says Louise, "I found that really cool because of my background in TV production."
When asked if she was nervous before applying, Louise laughed and said: "I was actually really excited! I had done a similar program back in the Philippines so I had a rough idea of what to expect."
Instead, she mentioned that she was super nervous for the Pitching portion of the program: during which students are coached to present/pitch their business to an audience. "My hands were shaking under the table from the pressure, but everyone asked me afterwards if I'd done this before! Andrew (our Founder and CEO) said I was a natural, which was a total surprise and a huge relief!"
What Would You Say To Students Who Are On The Fence Or Nervous About Joining?
"To those people who don't feel ready I'd say: that's the perfect time to join! If you were "ready" then you wouldn't need help from the outside. Take the chance, I promise that you won't regret it."
Perhaps Louise also has a future as a copywriter, because that is one heck of an endorsement!
---
Interview: "Giddy Up!" – How Kelly Myles Made Her Prosperous Equestrian Business Even MORE Prosperous With The Dream Business Program.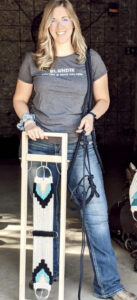 Today we're speaking with Kelly Myles, a rural entrepreneur in Nova Scotia who serves the equestrian sports industry. Kelly recently graduated from our Dream Business Program and was kind enough to share her experience.
The Dream Business Program is a 6-week virtual incubator that gives rural entrepreneurs the clarity, confidence, and courage to take their business to the next level–whether it's barely an idea or fully formed.
MUL: Kelly, please share a bit about your business & your story.
Kelly: I have bounced around my whole adult life trying to find what works for me and makes me truly happy. Trying one entrepreneurial venture after another, but nothing seemed to stick for me, I was never truly passionate about what I was doing.
I have always had horses and a great love for the industry and for really good quality gear. Being on the Atlantic coast of Canada we don't have a lot of access to what I consider to be "really good" quality gear, so being that I am a very hands-on person, I decided to learn how to make some.
My business is based in the equestrian sports industry. I make halters and lead lines for horses out of rope and cinches (which is what holds the saddle on) out of mohair. I have been making mohair cinches for approximately 6 years and added the halters and lead lines to my business in December of 2020.
The business really took off in January of 2021. The local equestrian community here in Nova Scotia (and even in New Brunswick!) clearly loved the fact that there was someone local that made custom gear.
MUL: What led you to Mashup Lab?
Kelly: I had a friend who had gone through the program before and she highly recommended Mashup Lab to me.
I was also looking for some "training" or further education on and around growing my small business in rural NS.
MUL: Any fears/worries/concerns?
Kelly: I definitely felt like I was going to be wasting their time. I wasn't sure if it was going to be the right fit for me because I didn't really come with an idea, I came with an existing business, but I needed help focusing my energy and attention on the things that would help me grow.
MUL: What were your first impressions?
Kelly: They were great! Everyone was very welcoming from the first email to Juanita to my interview with Darren and then throughout the program. I still feel like I can email anyone from Mashup Lab and they are willing to offer any assistance.
MUL: How was your experience?
Kelly: It was fabulous! I had already been researching some of the things that we discussed, but there were parts that I had never considered. After we discussed them in the program it just made sense to me. And I still think about and consider them today when I make decisions about my business. I also love to share info, so it's been great to have that knowledge and spread it around!!
MUL: What was your favourite aspect of the program?
Kelly: I think my answer to this is the last part of my previous answer. I LOVE sharing good-quality info with people. I'm a bit of a nerd that way. I also like to see people succeed and if I can make a small suggestion or give just a piece of advice to help I am happy to do so. This program made it easy to do that. All the great info that was shared is essential when you have an idea.
MUL: What were your unexpected takeaways?
Kelly: That the program helped me more than I ever thought possible! I hate "wasting" my time and the time of others. Most of the time in my small business journey I have had to figure things out on my own. Anytime I have searched for help with various things in the past it's always turned out to be just that, a waste of time or required such a huge financial investment that it was never feasible for me. So I was very happy to have this program that wasn't a huge time commitment and such great information that really helped me.
MUL: What would you say to anyone on the fence?
Kelly: DO IT – what do you have to lose?
This program puts everything into perspective. If you have an idea or a sense of an idea it will help you line things up so you know where to go next and what steps to take. If you already have a business it will help you focus on some very important key aspects that you may have missed because you've been busy focusing on other things.
For me, it just really helped me focus and know that I have a good business and that I'm on the right track and if I keep going and applying the things that I learned that this business can go in any direction I want.
MUL: Anything else you'd like to share?
Kelly: I'd like to thank everyone at the Mashup Lab team for making this possible. It is such a great program and I think anyone who has an idea or a young business should take part!
MUL: Kelly, thanks so much for speaking with us today. It was a pleasure hearing your story.
---
Exclusive Bonus #1: How Mashup Lab Is Unleashing Rural Potential Across North America.
Below is a recording of our recent workshop at the Community Futures National Conference that ran in Ottawa. We had a ton of fun delivering this talk and meeting a bunch of folks who are making a big impact in their communities. A few of our friends and colleagues missed the talk, didn't attend the conference, or couldn't be in the room with us–so we wanted to share this digital version. Enjoy!
In this video you will:
Discover the #1 Missed Opportunity in economic development.
Hear stories of entrepreneurs in rural communities across North America.
Learn the two ingredients that every entrepreneur needs to be successful.
See the key lessons we've learned in the last 36 months of serving 100+ communities.
---
Exclusive Bonus #2: Free Discovery Call
Are you interested In Connecting?
As a thank you for reading, we'd like to extend an offer for a free Discovery Call with our CEO Andrew Button. You'll learn more about:
How you can activate 10-15 new businesses in your community is as little as 6-weeks.
How to get a head start on finding and activating the untapped entrepreneurial potential in your community.
How to deploy and run virtual programming in your community.
You can click here to book your free Discovery Call with Andrew.