Introducing: The Multi-Talented Louise Lizano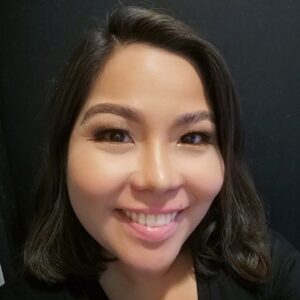 Louise Lizano moved to Canada during the pandemic to attend University in Winnepeg. That tells you everything you need to know about Louise's approach to life: she's willing to take risks and bet on herself to make things happen.
With a background in television production and voice talent making commercials in the Philippines, Louise wanted to expand her skill set to include marketing and digital advertising. Her heart has always been in not-for-profits and long-term she would like to fuse her two passions: marketing/business and giving back to her community.
As a student, she's been balancing a part-time job working at The Salvation Army, which has been an eye-opening experience! "I'm learning that marketing and fundraising go hand-in-hand," says Louise. So when she found Mashup Lab on a Facebook listing, she saw the opportunity to further develop her business idea so that by the time she graduated, she'd be ready to get her business started and make an impact on the lives of others.
The Dream Business Program Nurtures Ideas
"The Dream Business Program helped me with ideation and learning how to find, and speak to, my target market," she continues. Some of her classmates already had fully developed business ideas, but Louise needed help crafting, and refining her ideas. The DBP was able to meet her exactly where she was: at the very start of the business process.
Louise's favourite part of the program was the variety of speakers that our facilitator, Darren MacDonald, brought in to present to the students. "He even brought in a sound engineer!" says Louise, "I found that really cool because of my background in TV production."
When asked if she was nervous before applying, Louise laughed and said: "I was actually really excited! I had done a similar program back in the Philippines so I had a rough idea of what to expect."
Instead, she mentioned that she was super nervous for the Pitching portion of the program: during which students are coached to present/pitch their business to an audience. "My hands were shaking under the table from the pressure, but everyone asked me afterwards if I'd done this before! Andrew (our Founder and CEO) said I was a natural, which was a total surprise and a huge relief!"
What Would You Say To Students Who Are On The Fence Or Nervous About Joining?
"To those people who don't feel ready I'd say: that's the perfect time to join! If you were "ready" then you wouldn't need help from the outside. Take the chance, I promise that you won't regret it."
Perhaps Louise also has a future as a copywriter, because that is one heck of an endorsement.